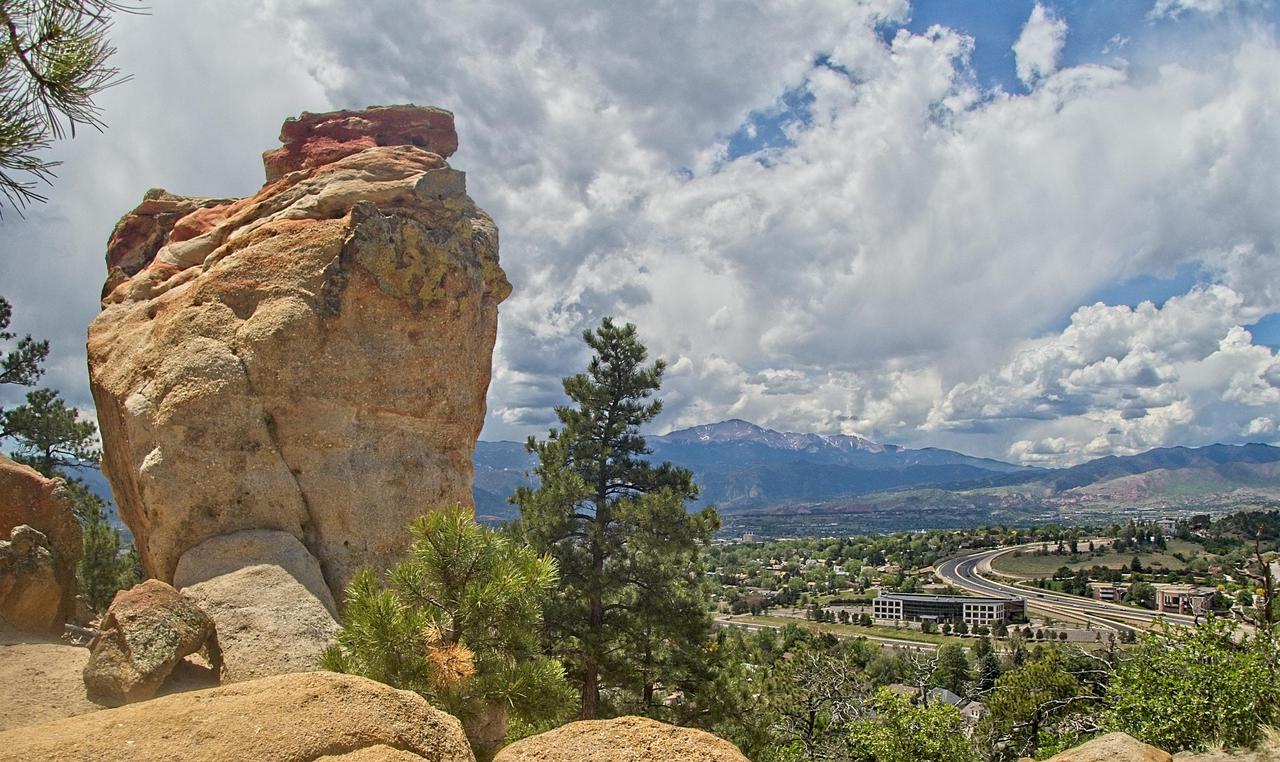 I'm now at the three month point in my regular training regimine. Today, as I was doing a long hike/run in Palmer Park, I decided to do some reflection on the last three months and the things I have learned during them. A lot of this may seem really obvious, but hopefully someone finds it useful.
This is actually the first time I have trained this regularly. Thanks to a job with fairly regular hours, I have been able to run 3x per week for the last 3 months, ever since my knee recovered enough from a skiing accident to handle the impact. In the last several years I have run more sporadically, on the order of 1-2 times per week, with a good number of missed months or months where I only ran once or twice.
Before I get into my thoughts/reflections, here are the stats for this week.
Total Distance: 26.8 km

Total Time: 3 hr 53 min

Elevation Gain: 590 m
Trails are Hard
This may seem really obvious, but running on trails is hard. I love trail running for a number of reasons, most particularly because the softer surface is much easier on my knees. However, having done a fair amount of running both on flat bike paths/sidewalks and on actual trails, I continue to be amazed at how much more elevation gain there is on trails, how much more concentration they take, and how much slower I end up going on them. On average, I would say I am going 30-60 sec per kilometer slower on real trails than I go on relatively flat bike paths.
Elevation is Hard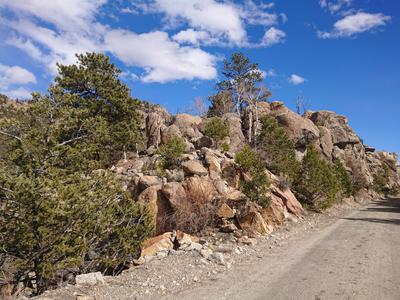 Here is another one that seems really obvious, but I forget it on a regular basis. I generally train around 6000 ft above sea level. Once or twice per month, I end up doing some running at 8000-9000 ft above sea level. To keep the same level of exertion as my training at home, I am generally running close to a full minute per kilometer slower.
A Heart Rate Monitor is Important
Since I run on a variety of surfaces, a variety of elevation profiles, and a variety of different altitudes, it is important to have some way to measure effort. I know that some people will train baised on perceived effort, but I find that I underestimate my effort at the beginning of a run and then end up pushing myself too hard. A lot of training plans will suggest training by pace, but that is completely not feasible if you are doing most of your training in hilly/mountainous terrain. Having a heart rate monitor can really help with telling how hard I am pushing myself. I will probably, one day, switch to using the power estimate given by my Stryd foot-pod, however I am currently unable to sustain enough of an output to make that usable. I would have to aim for a power output of 185-195 watts for my easy runs. When I try to do that, all I end up doing is staring at my watch. It is much easier for me, at least at this point, to be glancing at my watch and know that I'm trying to keep my heart rate between 145 and 155 for easy runs and 155-165 for harder/tempo runs.
Most Training Plans Assume Too Much Fittness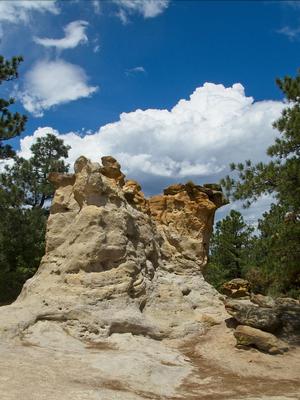 I have done a decent amount of reading about different fittness plans for endurance runners (and/or skimo athletes). Most of them assume you are able to do things like run at a 5-6min per kilometer pace on flat ground for several hours while staying at your Z2/Z3 heart rate. I have had to push myself much harder than those training plans suggest due to my relative lack of fittness. Interestingly, in the beginning of this three months, I could walk on relatively level ground with a heart rate that stayed in the 110-120 range. Unless I found hills to walk up, I was not able to get my heart rate any higher. Even the slowest jog would send my heart rate into the 160s immediately. Most of the endurance training plans had me targeting a heart rate of 145-150. This was very frustrating as the combination of running for 30 sec then walking for a minute to keep my heart rate where it was supposed to be wasn't much fun. So, instead, I just did a fair amount of slow running on flat terrain and have watched my heart rate slowly drop over time.
Having a Benchmark is Important
As is, likely, typical, I have good runs and I have bad runs. After good runs, I feel like my overall fitness is improving and I am happy. After bad runs, I am sure that I am making no progress at all and will never be able to meet long-term goals. Fortunately, I have a couple of benchmark runs that I can do every several weeks. I have a 5k run around my neighborhood and a 2 mile loop on flat terrain that is a ten minute drive from me. By doing one of them every 3-4 weeks when I am feeling healthy/rested, I can have a more objective measure of my fitness progress.
Alcohol and Running Don't Mix
I know this will come as a surprise to many people, especially seeing how many races seem to advertise the cold beers at the end of the race, but I have found that alcohol seems to significantly affect my running performance. Even a glass or two of wine leads to noticably decreased performance, increased general fatigue, and a much increased need for sleep to recover from runs.
Goals For the Next Three Months
It now is time for me to sketch out some goals for the next three months. Unfortunately (but not unexpectedly), the Pike's Peak Ascent has been cancelled this year due to public health concerns, so my big goal of the summer has been removed. I do have a race in mid-July that will hopefully happen, since it is a small race. But it is going to be a fairly tough course (half marathon with 3000+ feet of vertical), so I don't really have any goals beyond finishing. I also have a trail race in early September that will probably end up happening. It, too, will be a tough course, so beyond finishing it, I don't really have any goals for it.
I am planning to increase my running to 4 days per week. I would like to get up to 5 miles three days per week and a long run in the 10-12 mile range on the weekend. I would also like to see my one and two mile times drop a bit. My fastest times for those two distances so far this year are 8:54 for one mile and 19:44 for two miles. I don't have a very good sense for how quickly I can improve them, but would be nice to see something like 8:30 for a mile and 19:00 for two miles.
I do have a year end goal of running a sub-two hour half marathon. That requires that I manage a 9:09 min/mile (or 5:41 min/km) pace. I am hoping that by doing at least some speed work while I am ramping up my long-run distance and overall increasing my weekly running distance that I will be able to meet that. But it does look like a long way off considering that I was completely wiped out by my 8:54 mile earlier this month!